Male Slings
Slings, which acts as a hammock to support the urethra and the bladder neck have been used for many years, to treat female urinary incontinence. Over the last 5 years, the concept of slings has been adopted to treat men who have stress urinary incontinence secondary to sphincteric deficiency.
The male sling is a minimally invasive procedure that is usually done as an outpatient procedure. It is made of a polypropylene mesh material, which is implanted underneath the bulbous urethra to elevate and apply gentle compression to prevent urine leakage. The sling procedure is best suited for men who have mild to moderate incontinence and can do well wearing 1-3 pads per day. This has been described by some men as "nuisance urinary incontinence". Many men limit their fluid intake to attempt to compensate for this type of leakage. These are the very men who do well with this simple, quick, low risk, minimally invasive procedure. While the nuisance level incontinence may not always be perfectly controlled, it is about 90% effective. This is a tremendous improvement for men who have this problem and it leaves other options, if men feel that 90% improvement is not satisfactory.
There are several male slings available in the market.
1 – AMS InVance system: which use bone screws to anchor the sling to the pelvic bones.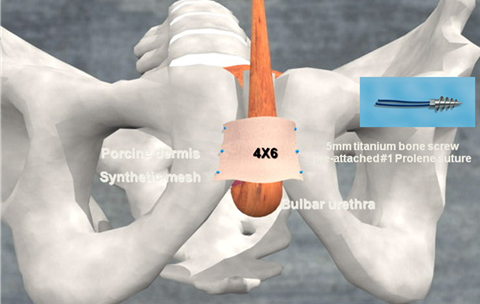 Dr. Aboseif has bee one of the earliest Urologist to try the AMS InVance male slings. He published one of the earliest articles describing the technique and comparing different sling materials.
A.H. Dikranian, J.H. Chang; E.Y. Rhee and S R Aboseif: Male perineal sling: Comparison of sling materials. J.Urol. 172: 608-610
2 – AMS AdVance system: The is a new sling which is known as the "Transobturator sling" that is implanted underneath the urethra and passed through incisions, at the level of the inner thigh. This acts as a Velcro tape and is fixed in place by tissue in-growth avoiding the need for bone screws. www.AMSAdVance.com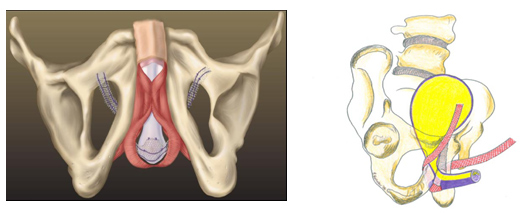 3 – Coloplast Virtue male sling: This is the newest male sling on the market. It is has 4 arms and is implanted underneath the urethra. Two arms are passed through incisions, at the level of the inner thigh and the other two arms are passed in-front of the pubic bone. By pulling on the 4 arms, the central part of the sling will compress the urethra and prevents the leakage.
For more details, visit: www.us.coloplast.com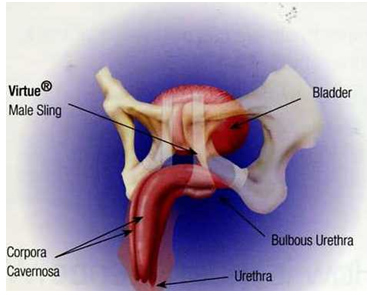 Dr. Aboseif has been one of the primary investigator for the FDA clinical trial evaluating the new Virtue male sling.
for an FDA trial, evaluating this new sling an extensive experience in all types of male slings. He was the author of one of the original article looking at different types of male slings. He was also the primary.